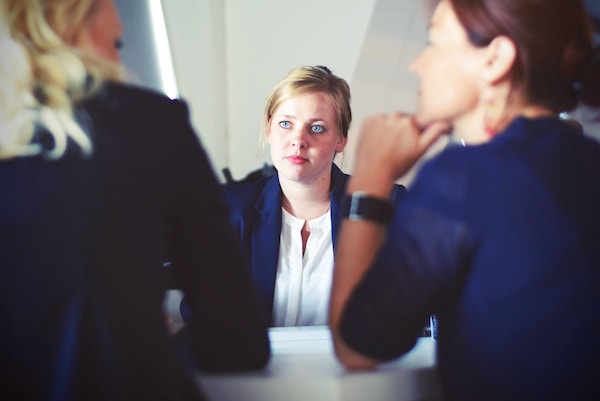 Employers and Employees
We assist in and out of court both employers and employees.
We deal with:
– All types of employment contracts and agreements concerning the establishment, performance and termination of the employment relationship;
– Disputes relating to the remuneration and qualification of the employee (i.e. mobbing, de–mansion, discrimination);
– Individual and collective dismissals, as well as the appeal against these;
– Disciplinary proceedings regarding the formulation of objections and the imposition of penalties, as well as the appeal against these.
The Employment Law is a very broad branch of law which deals with every aspect relating to employment relationship. Below a brief summary of the main reforms which have taken place lately.
Decreto Dignità
Decree nr. 87/2018, the so called "Decreto dignità", is the more recent ruling on Employment Law. It has introduced numerous changes which have affected both companies and self-employees:
Fixed-term contracts must be justified if concluded for more than 12 months. An employment relationship on a fixed-term basis may exceed that duration only if:
– There are temporary and objective needs, unrelated to the ordinary business;
– There are substitutive needs;
– There are needs related to temporary, significant and unforeseeable increases of ordinary business.
If no such reasons exist, then the fixed-term contract automatically turns into a permanent one. In any case, fixed-term contracts may last up to 24 months.
Companies which hire under 35 age people are provided with financial bonuses.
The economic allowance which dismissed employees are guaranteed by has been increased. The monthly salary to be paid now ranges from a minimun of 2 to a maximum of 27 in case of unlawful dismissal.
Severe penalties apply to companies which move their Italian headquarters abroad to reduce the costs of labour and trade union rights.
Jobs Act
The so called "Jobs Act" (2014), along with ist implementing decrees, has brought in a range of measures to reform the system of social security benefits, job services, active policies and, more generally, the rules of employment relationships.
The main aims the Jobs act has pursued are:
To encourage companies to hire their employees on an open-ended basis
The permanent contract has finally become the preferred form of employment. Facilities have been provided for companies which take on permanent contracts.
To better protect employees from unlawful dismissal
New, clearer and more certain rules have been introduced in the event of unlawful dismissals. Full reintegration is now prescribed in case of discriminatory or clearly instrumental behaviour by the employer. Employees are also guaranteed by an economic allowance commensurate with their seniority. Judicial disputes are prevented by means of a new model of conciliation.
To support those who are looking for a job by strenghtening the network of Employment Centres
Targeted paths are provided in order to promote the entering and re-entering into the job market. People who are looking for a job may have access to guidance, support and training activities.
To reconcile work-life balance
New measures have been introduced with regard to the enhancement of parental experience and, in particular, to the protection of motherhood.
To help companies find new and more efficient ways of business organization
Less strict working hours and the so called smart working are some of the solutions put into practice in order to reconcile the personal need of employees with the productive needs of companies.
To support those who have lost their job
Greater social equity applies to people who are unemployed through the introduction of income support tools.
To ease the system of rules relating to the employment relationships
The number of types of employment contracts has been reduced. Communications towards the Public Administration have been digitized and bureaucracy reduced, allowing both companies and citizens to interact with institutions in a faster and more effective way.
Monti – Fornero Reform
The so called "Monti-Fornero" Reform (2012) has represented a much debated legislative action, strongly prompted by the main European and international financial institutions in response to the fragile political balance and to the dramatic economic situation which afflicted Italy at that time.
The major and most controversial intervention has concerned the pension system. In particular, it has put into practice the transition from a retributive system to a contributive one. In other words, pensions have no longer been calculated on the basis of how many years the worker has been employed but on the contributions paid during those years.
Furthermore, the retirement age has been raised, being adjusted proportionally to life expectancy (in 2019 it has been fixed at 67 years).
More generally, the reform aimed at making the job market more flexible and dynamic, encouraging the youth employment and offering new opportunities to unemployed people.
Share This Page,
Choose Your Platform!
QUESTIONS ABOUT YOUR SITUATION? ASK US TODAY